Shopping Cart
Your Cart is Empty
There was an error with PayPal
Click here to try again
Thank you for your business!
You should be receiving an order confirmation from Paypal shortly.
Exit Shopping Cart
California School Fiscal Services
Providing comprehensive business office and consulting services to K-12 traditional schools and charters
| | |
| --- | --- |
| Posted on May 29, 2015 at 10:20 AM | |
I came across this blog and found it was a simple read that contained some sage advice.  Then it reminded me of a picture that the fabulous Jeff Dixon shared with me years ago.  It's one of those pictures that's funny but also kind of sad...when you really think about it.  I thought this was the perfect blog to share it.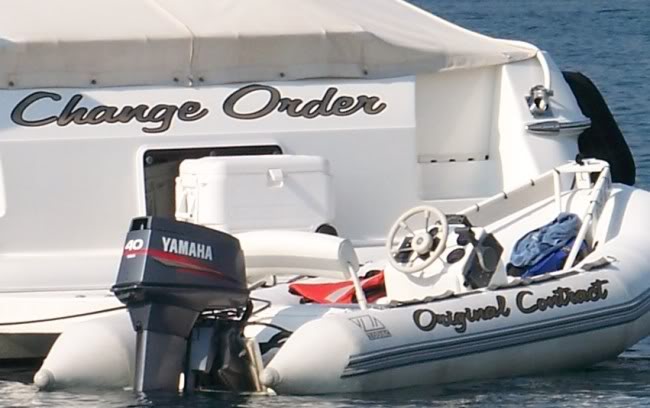 We have all heard horror stories about fraud, waste and abuse in government agencies.
But most people are hesitant to believe that such malfeasance is going on in their own communities, according to a well-respected certified fraud examiner who gave a keynote presentation earlier this week at the fourth annual California League of Bond Oversight Committees conference in Sacramento.
Don Mullinax, a former Inspector General of the Los Angeles Unified School District, told the citizen watchdogs from around the state that average fraud schemes last about 18 months before being detected.
"But, I've seen them take nine years or more," he said. "Think fraud to find fraud."
The best way to avoid or detect fraud is to ask a lot of questions and don't believe everything people tell you, he said.
"I'm not saying everyone's a liar, a cheater and a thief," he said. "But, if you go into some sort of oversight and you don't have skepticism, you're going to get burned."
Mullinax outlined several "best practices" to help ensure that districts spend voter-approved construction bond funds appropriately. These include: hiring talented people inside the district (instead of relying solely on outside consultants), doing "due diligence" reviews of contractors, providing annual fraud awareness training to staff and bond oversight committee members, performing aggressive audits and using sophisticated technology to track, analyze and report expenditures.
"We have to hire people with talent on the inside to watch the folks on the outside," he said. "If you think it's not going to happen where I'm at, you could be embarrassed."
He suggested that citizen watchdogs should ask to see the same tools and tracking records that districts and construction managers use. In addition, districts should adopt comprehensive policies and procedures for tracking and authorizing expenditures, along with a fraud hotline.
However, he warned that having an ethics codes don't make people ethical. Enron, he said, had one of the best ethics codes around. Likewise, having an audit doesn't guarantee that your district has no fraud. Audits, he said, should be thorough and should cost more in districts with large bond construction programs than in smaller ones.
Mullinax said oversight committee members and districts should adhere to "principles of common sense." These include: reading contracts, and checking to see if employees exist, services were performed and goods were received.
He also outlined several "warning signs" for fraud. As a general rule, these are "a set of circumstances that are unusual in nature or vary from normal activity," he said. Problems arise when these warning signs are ignored or not adequately investigated.
Such warning signs may include: a single vendor receiving a majority of contracts, refusal to produce records and files, significant lifestyle change of people involved in bond program, refusal to take vacations (for fear someone else will look at the books), turning down promotions or transfers, no exceptions or errors (reports are "too clean"), lack of separation of duties (minimal checks and balances), successful bidders subcontracting to losing bidders, winning bidder always bids last, losing bidder cannot be located in business directories, numerous or large dollar change orders, and invoices without addresses and phone numbers for vendors, and costs billed are not consistent with progress of construction.
"Change orders are a big deal," he said. "Contractors will bid low, then add change orders sometimes the day after they get the contracts."
Mullinax advised citizen watchdogs and district staff not to get "SBS -- or Stuck Butt Syndrome." Instead of merely reviewing reports, they should be out looking at projects, he said.
But the buck stops, he said, with district leaders.
"It all comes back to the ethics and integrity of people in charge," he said. "Trust is not a control."
Do you trust your local officials to spend taxpayer money wisely?
Categories: Ethics
/