Shopping Cart
Your Cart is Empty
There was an error with PayPal
Click here to try again
Thank you for your business!
You should be receiving an order confirmation from Paypal shortly.
Exit Shopping Cart
California School Fiscal Services
Providing comprehensive business office and consulting services to K-12 traditional schools and charters
Per Bill McGuire:
Great Job, with new Superintendent Ben Drati (I know from by Clovis Unified Days). Pay is 163,600 and closes on June 5th. Let me know if you have any questions.
Pass this along to a person with a great future if you are not interested!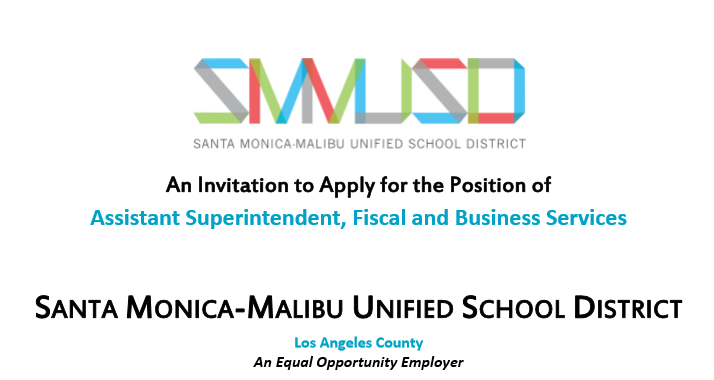 Yes, it's that time of year again....interview season...
Here are the latest CASBO job openings.  Remember, if you are looking for a CBO position, be sure to send a copy of your current resume to SSC and let them know you are interested in opportunties.
As always, if you need help preparing for interviews, just let me know. 
https://www.casbo.org/sites/default/files/userfiles/Job%20Listings%204-25-17.pdf

La Mesa Spring Valley School District is looking for a Director of M & O.  The CBO there is a fellow graduate, David Feliciano.  Please spread the word and let's find a great person to fill this important position. 
Pay: $101K - $122K
Job closes on October 28
Are you getting tired of the politics? Are you working in a place that has lost sight of the students that we are all entrusted with educating?  Are you working 6 or 7 days a week and never see your family?  
Remember, short term "crazy" is pretty normal.  We all go through periods when we work far too many hours or are consumed with managing a particular task.  However, if this becomes the norm in your life, then it is time to re-evaluate your work place.  
Life is too short.  Keep your integrity.  Be honest in all you do.  Maintain that balance between work and family.  If you aren't doing these things, then it is probably time to dust off that resume and move on.
https://www.casbo.org/sites/default/files/userfiles/Job%20Listings%2010-11-16.pdf
/