Shopping Cart
Your Cart is Empty
There was an error with PayPal
Click here to try again
Thank you for your business!
You should be receiving an order confirmation from Paypal shortly.
Exit Shopping Cart
California School Fiscal Services
Providing comprehensive business office and consulting services to K-12 traditional schools and charters
On its face, it is hard to believe that this is happening in California schools.  I suspect that at the root of it is faulty master scheduling and poor enrollment projections.  Both of these tasks are related to the business office.
There are some excellent trainings available on building master schedules.  When was the last time anyone from your district attended one? Principals, Assistant Principals, High School Counselors, and District Office staff need to make sure they have an adequate skill set to develop a strong master schedule.  Without one, this can be the consequence and it is a disservice to our students.  
If your enrollment projections are getting the best of you,then it's time to employ an expert to come in and get you headed in the right direction. The best in the business is Dean Walfogel with DecisionInsight.  Their website is:
www. decisioninsite.com/about-us/
------------------------------
MARCH 08, 2016
by Kimberly Beltran
(Calif.) The State Board of Education on Wednesday will consider adopting emergency regulations designed to prohibit high schools from assigning students to "faux" or repeat classes that rob them of learning time.
The new rules, if accepted, specify conditions that constitute "previously completed" courses or those "without educational content," and require school principals to maintain written records attesting to the fact that no students have been assigned to such classes unless the conditions have been met.
The proposed regulations stem from Assembly Bill 1012, adopted last fall by the Legislature in response to a lawsuit filed against the state by a group of students represented by the ACLU Foundation of Southern California and Public Counsel Law Center. Gov. Jerry Brown signed the bill into law on Oct. 9, 2015.
"Passage of AB 1012 served as a basis for settlement of the lawsuit, Cruz, et al. v. State of California, et al, filed in Alameda County Superior Court," staff from the California Department of Education wrote in a report to the state board. "Both the legislation and the settlement of the litigation target full implementation for the 2016-17 school year, which begins July 1, 2016."
In Cruz, students from seven schools throughout the state claimed that they were being denied equal access to educational opportunities by, among other things, being placed in classes labeled "service periods" or "work experience" for lengthy amounts of time.
The issue made headlines in the fall of 2014 when students at Jefferson High School in the Los Angeles Unified School District walked out of class during their third week of school in protest over a new scheduling system which failed to assign students to classes and assigned some to classes they'd already taken. Students reported sitting in auditoriums all day for days while course schedules were worked out, and teachers found elementary school students listed on high school attendance sheets.
The practice, however, was found to be more widespread than just LAUSD with students from schools in both the Compton and Oakland districts also reporting improper class placements, including those labeled "service periods" or "inside work experience" where they sacrifice classroom and learning time to make copies, run errands, water plants, sort faculty mail, or make coffee.
Under the new law, high schools will be barred from assigning students to "any course period without educational content" for more than a week each semester; they can't reenroll students in classes they've already passed, and any noncompliance will be subject to a complaint process.
According to the CDE staff report, Education Code section 51228.1 specifically "provides that for a pupil placed in a course without educational content for more than one week, the conditions are:
A pupil is assigned to that course only if the pupil or, for a pupil who has not reached the age of majority, the pupil's parent, guardian, or educational rights holder has consented in writing to the assignment;
A school official has determined that the pupil will benefit from being assigned to the course period; and
The principal or assistant principal of the school has stated in a written document maintained at the school that, for the relevant school year, no pupils are assigned to those classes unless the school has met the conditions specified in these two paragraphs."
Additionally, CDE said, AB 1012 prohibits school districts from assigning any pupil to a course period without educational content because there are not sufficient curricular course offerings for the student to take during the designated school day.
Further, "Education Code section 51228.2 provides the conditions for a student placed in a course previously completed, as follows:
The course has been designed to be taken more than once because pupils are exposed to a new curriculum year to year; or
For any course not designed to be taken more than once, the following conditions are met:
A pupil is assigned to the course only if the pupil or, for a pupil who has not reached the age of majority, the pupil's parent, guardian, or educational rights holder has consented in writing to the assignment for the purpose of improving a lower grade; and
A school official has determined that the pupil will benefit from being assigned to the course period; and
The principal or assistant principal of the school has stated in a written document to be maintained at the school that, for the relevant school year, no pupils are assigned to those classes unless the school has met the two conditions above."
The CDE is recommending that the SBE adopt emergency regulations "to incorporate the form of the written statement required by AB 1012 and to allow for the successful implementation of these laws by July 1, 2016."
The new law and regulations allow complaints for noncompliance to be filed under the Uniform Complaint Procedures beginning in the 2016-17 school year.
For those of us that have been "around" for a while, it almost becomes routine to see landmarks come and go.  The CAHSEE is definitely one of those landmarks.  Over the years, so much effort has been put into getting our high school students prepared to pass this test....new courses were created, curriculum purchased, additional staffing hired.  
It's sad that it will end like this, under a cloud of doubt and accusations of mismanagement.  I think it's important to remember that the decision to create and maintain a test that literally impacts every student's ability to graduate from high school is enormous.  After all, a high school diploma is the end game for the entire K-12 experience.  
What is the lesson here for all of us?  Is it to put our heads down and follow the rules, even when they don't work for students any longer?  Or is to make a bold move like San Francisco Unified and say "no more".  I don't know the answer to this question but I think it's worth taking a few minutes to think about it. 
Read on......
--------------------------
SACRAMENTO -- A hasty decision by California education officials to cancel the final high school exit exam for the Class of 2015 has unwittingly prevented several thousand students across the state from graduating.
The state considers the exit exam outmoded and intends to ditch it altogether, but legislators haven't yet altered state law requiring students to pass the test. That has left in the lurch seniors who met all other requirements and planned to take the exit exam this summer before starting college this fall. More than 300 students from San Francisco and Oakland alone are affected.
"The state has not left the school district or the students any attractive options," said Troy Flint, a spokesman for the Oakland Unified School District who noted that many of the district's 221 students affected are immigrants who have struggled to learn English.
"These children are victims of bureaucratic mismanagement," Flint said.
To make matters worse, the exam is effectively obsolete because its questions are aligned to a math and language arts curriculum that hasn't been used in California schools for several years. That's why lawmakers are considering a bill to eliminate the requirement to pass the test.
San Francisco's school board Friday decided to "go rogue" and defy state law by eliminating the exit exam requirement. That will mean 107 students who haven't passed the exam will receive their diplomas. Scores of the students received them Friday evening at a special board meeting.
"It was tears, it was hugs, and I think there was a lot of disbelief," said Richard Carranza, superintendent of the San Francisco Unified School District "It was incredibly powerful. That's why I'm a teacher in the first place, to see students walk across the stage. It's why we do what we do."
Unlike San Francisco, Oakland is not planning on bending state law and issuing diplomas out of fear that heavy fines and the withholding of state funding could potentially affect the entire district, Flint said.
Gov. Jerry Brown and Attorney General Kamala Harris on Friday condemned the situation and pledged to resolve it as quickly as possible to ensure that students are able to pursue their dreams in college, the military or the work force. Failing to fix the mess right away creates "real and immediate harm for these students," Harris said.
Senate President Pro Tem Kevin de León, D-Los Angeles, and Assembly Speaker Toni Atkins, D-San Diego, issued a joint statement Friday promising to introduce "urgency legislation" as soon as Monday -- when the Legislature returns from its summer break -- to help as many as 5,000 students "stuck in bureaucratic limbo through no fault of their own." It would take lawmakers at least a week to move such a bill to Brown's desk for his signature.
State Superintendent of Public Instruction Tom Torlakson said in a statement that he is working with lawmakers and leaders of the University of California and California State University to ensure students aren't denied entry to college solely because they haven't passed the exit exam.
"No student's dream of a college education should be delayed because of an anomaly," Torlakson said.
Education officials had scheduled the July test, but in June they canceled it.
Torlakson said the July exam wasn't offered as it had been in previous summers because the state canceled the $11 million-a-year contract it held with Educational Testing Service, the company that has long administered the exam.
"Most of the cost in conducting an assessment is in developing the test," said Keric Ashley, a deputy superintendent at the state Department of Education, so the cost for just one administration of the July test "would have been very expensive."
Sophomores at Monterey High were taking high school exit exams March, 9, 2011.
Indeed, the contract won't be needed if lawmakers pass Senate Bill 172, sponsored by Sen. Carol Liu, D-Glendale, and suspend the requirement to take the test for three years. But the California Department of Education apparently did not consider the immediate impact that decision would have on students who banked their futures on passing the exam in July.
Some other Bay Area school districts weren't hit as hard as Oakland and San Francisco. Only two students in the San Ramon Valley Unified School District, for example, failed to graduate because they didn't pass the exam. Many other Bay Area school districts did not respond to requests Friday to provide the number of students affected by the state decision suspending the exam.
So far, UC isn't aware of any students having had their admissions offers rescinded for not passing the exit exam, said Dianne Klein, a spokeswoman for UC's Office of the President. And if they learn of any students affected by this problem in the coming weeks, their enrollment in classes this fall will not be canceled, Klein added.
CSU officials could not be reached for comment.
The California High School Exit Examination, dubbed CAHSEE, has been criticized by social justice advocates since it was first offered more than a decade ago as a test that sets an unfairly high bar for English-language learners and students living in poverty. Students take the test for the first time in grade 10. If they don't pass, they can take it twice in grade 11 and up to five times in grade 12.
Rosa De Leon, of the grass-roots advocacy group Californians for Justice, said she hopes students are able to take the test or get the requirement waived, but she also hopes the state will can the exam altogether.
"Not having to take the exam is not taking away from the students," De Leon said. "It's actually opening up opportunities for youth that have trouble with taking standardized tests."
Contact Jessica Calefati at 916-441-2101. Follow her at Twitter.com/Calefati.
I think we all pretty much knew that state testing was suspended again this year.  However, this article does a really nice job of explaining how California has been negotiating with the Feds on various testing issues and where they succeeded and failed - specifically, with our special education and ELL students.  It's always good to stay informed on key issues on the program side of house, even if you are living in the business office....
-------------------------------
By Alyson Klein on May 21, 2015 7:41 AM
California has reason to cheer—and jeer—at the U.S. Department of Education this week. Tom Torlakson, the state superintendent, and Mike Kirst, the state board president, received a letter Tuesday with some good news for its education officials—California will be allowed to hit the pause button on its school rating system.
But the state did not get its way when it comes to requests dealing with accountability and assessments for students in special education and English Language Learners, according to the letter, from Deborah Delisle, the assistant secretary of elementary and secondary education. In fact, if it doesn't make some fixes in those areas, the Golden State could risk losing federal funds.
Let's unpack the positive news (from the perspective of state officials) first: California must be very happy it is allowed to hit the snooze button on school ratings, for what is, for essentially the second year in a row. Some background: An accountability "pause" is something the U.S. Department of Education offered every state that's making the transition to new assessments this school year.
States that opt to go this route would still have to give tests and break out the data by particular subgroups of students, but they wouldn't have to change a school's overall rating (meaning that an 'A' school wouldn't necessarily have to drop down to a 'C' if it bombed the new tests.)
And more than a dozen states—including Florida, Mississippi, and Vermont—want to take the feds up on this offer.
So why is it a big deal that California gets to join them? This gets wonky, but it's because last year the state was allowed to use Smarter Balanced Field tests with all its students. That means California got a pass from key federal accountability requirements last year—it didn't have to publicly report the test results—and now the state is getting even more leeway.
But folks in the Golden State still have a lot of work to do, the feds say, when it comes to key accountability requirements for students with severe cognitive disabilities and English Language Learners.
First, on special education: California had asked to use field tests with its most cognitively impaired students, meaning the state would not report the results of those tests publicly. No dice, the department says in its letter. We can let you have an accountability pass, they say, but you still need to show everyone how kids are actually performing on the tests.
What's more, California needs to come up with a clear way forward when it comes to reporting the results for alternative assessments for kids with disabilities. If it doesn't outline a high-quality plan in the next 30 days, the state could find itself at risk of losing federal Title I funds for disadvantaged kids and federal funds for students in special education.
And, when it comes to tests for English Language Learners, the state also has some work to do. California wanted to change its accountability plan for this subgroup. It asked the feds if it could set a deadline of 2017-18 for having assessments for English Language Learners aligned to the state's standards fully in place.
That's way too long from now, the feds said. "Having an aligned assessment is vital to ensure that schools, teachers, and parents have accurate information upon which to base decisions about instruction and supports for individual students," the letter said.
California needs to outline a plan for having assessments for English Language Learners fully in place by 2016-17, or it could be at risk of losing federal funds for those kids, too.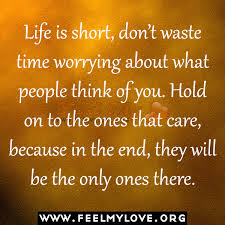 Over the last few weeks, several graduates have interviewed in various parts of the state for CBO positions.  When I debriefed with each of them, I was reminded that ASB continues to be that thorn in the side of most business office settings.  Hence, there is a routine question on most oral interviews about how you might manage ASB successfully.
We all know too well that ASB is one of the most common areas for audit findings.  We know it but it is still easy to "let them be" at the school site. 
This blog is dedicated to reminding you that ongoing training and attention is your best defense. 
1.  Don't forget about the totally awesome ASB Accounting Manual available on the FCMAT web site.  Everything you need to know is provided in this manual and it is a great resource for both your business office and your school sites.
2.  Develop a training cycle and stick to it!  If you need some inspiration, just look at the table of contents of the FCMAT ASB manual and ask your school sites for input.  They will be the first to tell you what areas they need some extra attention and support.
3.  Remember that school site positons change frequently so your training cycles should repeat on a regular basis.  
4.  Pay special attention to those areas that your district has received audit findings in the past.  Repeated findings in the same area do not reflect well for the CBO's leadership.  Don't let that be you! 
Here's a facinating article about a subject that we should at the forefront of pressing issues in our districts.  LAUSD is not the only district that has continued to struggle with this.  We can all learn from this article.
First, have you put the proper sunlight on this issue in your own district?  Remember, there is a reason why this is highlighted in your Criteria and Standards review each time you run your budget through that dreaded SACS software.  
Secondly, let's all be reminded of the importance of choosing our words wisely when we are being interviewed by the press.  Words are forever so take a few minutes to reflect on the wisdom of Tom Delapp that was shared with you.  
------------------------
California school districts once viewed lifetime healthcare coverage for employees as a cheap alternative to pay raises. That decision is coming back to haunt school leaders, and districts are scrambling to limit the lucrative benefit promised decades ago.
The price tag for retiree healthcare obligations has reached about $20 billion statewide — an amount systems are not prepared to absorb.
Many districts failed to set aside money to pay for those increasingly expensive benefits for thousands of employees. Now, the financial burden threatens to drag down credit ratings and crowd out other budget priorities.
Largest among those districts is Los Angeles Unified. The unfunded debt for providing lifetime health insurance to retirees and their dependents has more than doubled since 2005, leaving the nation's second-largest school district on the hook for nearly $11 billion in future costs. The district would have to pay $868 million annually for 30 years to fully fund retiree healthcare obligations.
"It's scary," said Megan Reilly, chief financial officer for the Los Angeles Unified School District. "It has been a growing concern that our liabilities have been increasing year after year and slowly becoming larger than our assets. We're not there yet, but we probably have a couple of years to go."
Reilly said a decrease in state funding, stemming from a decade loss of more than 150,000 students and increases in costs tied to a growing retiree population, demand that the school district reevaluate employee and retiree healthcare coverage.
United Teachers Los Angeles officials say that attempts to eliminate or reduce retirees' healthcare aren't new but that the union will continue to fight for those benefits.
About 70 of California's 1,000-plus school districts provide some type of lifetime health benefits to retired employees. Hundreds of those offer limited retiree benefits up to age 65, transferring health costs to the federal government once the former employees qualify for Medicare.
Financial analysts and district officials say shouldering the costs of promises made decades ago has grown increasingly difficult. Instead of building up savings by pre-funding retiree health coverage during an employee's tenure, districts tap annual budgets to pay the benefits as they are claimed.
The practice is not unique to school districts.
California Common Sense, a nonpartisan research group founded at Stanford University, estimates that state government, cities including San Francisco and Los Angeles and the University of California system contribute to $157 billion in statewide retiree healthcare obligations. Only about $7 billion has been set aside by those surveyed by the group, leaving $150 billion in debt.
Nationally, the unfunded cost of providing non-pension retirement benefits, primarily healthcare coverage, is nearly $530 billion, according to a November report from Standard & Poor's, the credit rating agency.
"It's a train wreck that is going to have to be dealt with in the future," said Martin Tokunaga, a financial consultant who works with the California School Boards Assn. "It's going to cause so much financial distress to public agencies that, in my mind, I can't see how any agency will be able to keep its promises."
Setting aside money to pay healthcare obligations was not a priority for districts across the state that have struggled to fund critical educational programs. The recession forced school systems to lay off or furlough teachers, increase class size and cut other programs and services.
Aside from healthcare costs, school districts must pay into the state teacher pension fund. The state last year approved a plan to close a $74-billion shortfall in that fund, which requires districts and employees to absorb a greater percentage of contributions.
As school districts search for ways to rein in costs, officials will look at retiree health benefits, which enjoy fewer legal protections than pensions, said Adam Tatum, research director for California Common Sense.
"You're going to see more attempts to reduce benefits, maybe not for current employees but for new employees," Tatum said. "Retiree health benefits may be the low-hanging fruit."
The Fresno Unified School District was on the brink of bankruptcy a decade ago when it scaled back healthcare promises made to employees, retirees and their dependents.
There has to be an appropriate sense of urgency to motivate both sides to make significant change.
The 73,000-student district had a budget deficit and was facing the threat of a state takeover. One of the key culprits cited was the skyrocketing cost of a fully paid health benefits package without deductibles or co-payments. The cost of providing the lifetime benefit to retirees and their dependents reached $24 million in 2005 and was projected to grow to $80 million annually, not counting any new retirees.
District officials negotiated with the teachers union to add a $250 deductible, co-pays for doctor visits and to cap the amount spent on healthcare. The district also ended lifetime healthcare benefits for all employees hired after July 2005. And unions were given more of a say in the management of healthcare benefits.
"There has to be an appropriate sense of urgency to motivate both sides to make significant change," said Ruth Quinto, Fresno's deputy superintendent and chief financial officer. "The unions agreed. They understood that this era of having basically free was no longer feasible."
Fresno Unified has $820 million in retiree healthcare obligations, which is lower than the $1.1 billion it owed a decade ago.
The district is one of many that have renegotiated long-standing healthcare coverage agreements in an attempt to lower costs.
The Los Angeles and Sacramento unified school districts maintain some of the most lucrative healthcare benefits across the state. The districts provide lifetime health coverage to retirees and their dependents without requiring them to pay premiums.
Continuing the plans with no changes is unsustainable, according to officials for both districts.
"When you look back at when these commitments were made, health insurance was not as expensive. It was not the commitment it is today," said Gerardo Castillo, Sacramento Unified's chief business officer. "Employees took lower salaries in order to get that benefit, but that was a long time ago. Since then, health insurance has increased year after year. We believe it is something they've earned. We just have to figure out how to fund it."
Sacramento Unified's retiree healthcare obligations are estimated at $633 million.
L.A. Unified will spend up to $290 million this year on healthcare coverage for 37,517 retirees and their families. The benefits and an additional $78 million that the district will set aside for future costs make up nearly 6% of the district's $6.4 billion budget.
District officials are planning to bring lifetime benefits to the negotiating table — a move that could set the stage for another heated battle with teachers unions. The district and the teachers union in February declared an impasse in negotiations over salary increases and class sizes.
John Perez, president of retired teachers for UTLA, said L.A. Unified already has made it more difficult for employees to qualify, requiring a combined age and length of service of 85 years.
"They've always wanted to get rid of lifetime health benefits for employees, but none of the unions are willing to give that up," Perez said. "It's one of the few benefits we have left."
The warning call came a decade ago for L.A. Unified, which has been offering lifetime benefits since the 1960s.
The district needed to set aside $500 million annually for 30 years to cover the $5-billion unfunded debt from retiree benefits and to meet future obligations, according to a 2005 state budget analysis by the nonpartisan Legislative Analyst's Office.
Still, L.A. Unified didn't start placing money in an irrevocable trust until last year, when it set aside $90 million. The district saved $81 million in previous years intended for retiree benefits, but the school board has not approved placing the money in the trust.
Since 2005, the district's unfunded debt has doubled, and credit rating agencies have asked what steps are being taken to address the liability.
Reilly said that the district typically is looked upon favorably but that those agencies are concerned about the debt.
"We always get 'wow, that's a really big number; what are you going to do about it?' " she said.
Twitter: @zahiratorres
Copyright © 2015, Los Angeles Times
There isn't a school anywhere in California (or likely the entire nation for that matter) that doesn't struggle with keep up with the ever-changing field of technology.  E-Rate has been the only reliable source of funding for our technology needs other than our general fund....and we all know how that goes when things are tight.  
If you aren't currently receiving E-Rate at your school/charter/district, the time is now to act.  The biggest obstacle in your way is making sure you have a current technology plan.  They can take some time to develop but the good news is that if you just don't have the time or expertise; you can hire someone to write it for you.  
Our students deserve and require cutting edge technology in order to compete in our society.  As educators, we have to do everything in our power to secure their access to the most current technological advances.  That means money. 
So, what are you waiting for? 
-------------------
How the E-Rate Overhaul Will Work
The Federal Communications Commission approved in December a series of sweeping changes to the E-rate, the second time in less than six months the agency adopted policies designed to modernize the 18-year-old program. The changes made last month to the program will:
• Boost its total funding cap to $3.9 billion a year, from $2.4 billion, with annual adjustments for inflation;
• Create new opportunities for schools and libraries to secure E-rate funding to use "dark fiber," cable currently not being used by anyone—a step the FCC believes will help small and rural districts;
• Allow schools and libraries to apply for E-rate aid to build their own high-speed broadband networks, or portions of such networks, when that is the most cost-effective option;
• Require that all telecommunications companies that receive subsidies through a specific federal "high cost" program offer high-speed broadband to schools and libraries in those communities at "rates reasonably comparable" to the prices offered in urban communities; and
• Offer incentives for state support of various broadband projects through a match of E-rate funds of up to 10 percent of the cost of construction, with a special focus for tribal libraries and schools.
SOURCE: Federal Communications Commission
---------------------------
To get started on receiving this funding:  http://www.cde.ca.gov/ls/et/ft/
When is the last time you reviewed your district/school safety plan?  Are you really ready if something like this happened under your watch?  It's so easy to push proactive training aside because we are all so busy with the here and now.  Remember, this could happen to you and being ready, well trained, and keeping your wits about you is the very least you can do for your students.  
Slow down and remember what is important.  Pull out that safety plan and review it.  Be the catalyst for a meeting with your district officials to review your plan and update it if necessary.  
In law enforcement, they train to "think" about the worst scenario at least one time per week and then work through your response in your mind's eye.  It's a good tool for school officials as well.  Think about it happening even if it makes you uncomfortable.  Plan out your response...every single detail...it will really help you if that dreadful day ever comes.
------------------------
PORTLAND, Ore. —
A shooter wounded two boys and a girl outside an alternative high school Friday in what may be a gang-related attack, Portland police said.
The victims are believed to be students at Rosemary Anderson High School, which serves about 190 at-risk students, Sgt. Pete Simpson said. The three were conscious and breathing when they were taken to the hospital, he said.
The shooting was reported after noon and happened at a corner outside the school, Simpson said. The assailant fled, and the students ran back to the school for help, he said.
Officers don't know whether the shooter was alone or with others, but Simpson says preliminary information suggests it's gang-related.
Rosemary Anderson High School is an alternative school that serves at-risk students who were expelled or dropped out, are homeless or single parents. According to the school's website, 190 students annually are enrolled at the north Portland location. The school also has a second location in Gresham.
Parents have been summoned to the school, and a nearby high school and community college were put on lockdown.
Portland was the scene of a school shooting in June. A freshman killed one student and then himself.
Jared Padgett, 15, opened fire June 10 after arriving at his high school east of Portland heavily armed. He killed 14-year-old Emilio Hoffman in the boy's locker room at Reynolds High School in Troutdale and another bullet grazed physical education teacher Todd Rispler. When confronted by officers, Padgett went into a bathroom and died from a self-inflicted gunshot, police said.
Read more here: http://www.sacbee.com/news/nation-world/article4449546.html#storylink=cpy
Here is some potential good news for education!  
If your district or charter is not currently accessing E-rate, you are truly missing out.  Yes, you need a technology plan in order to apply for the funding.  It is worth your time to invest in a solid technology plan and you should really have one anyway.  You can contract out to have someone write it for you if you just can't find the time or feel that you don't have the expertise to write it yourself.  Regardless, E-rate funding is a valuable source of funding for your school and can really assist with ongoing technology costs.  Now is the time to secure this funding if you haven't already - the potential of an increase is good, good news!
----------------------------
By Sean Cavanagh on November 17, 2014 2:52 PM 
Cross-posted from the Digital Education blog
By Sean Cavanagh and Michele Molnar
The chairman of the Federal Communications Commission has proposed a major increase in the amount of money flowing to the E-rate program—an infusion of cash that much of the education community has been clamoring for in order to replace slow and out-of-date technology in schools.
The plan announced Monday by Chairman Tom Wheeler would raise the overall funding cap for the program from $2.4 billion to $3.9 billion a year.
The E-rate program funds technology improvements in the nation's schools and libraries, particularly those in disadvantaged communities, through fees on telecommunications providers. The FCC says that the proposed change would result in consumers paying a maximum of an additional $1.90 a year per phone line, or less than $6 per household.
The average total fees paid by a household today with three phone lines are a little more than $34 a year, the FCC estimated.
Wheeler, in a phone call with reporters, described the increased fees to consumers as amounting to a sliver of most consumers' day-to-day transactions. The new charge is roughly equal to the price of a medium-sized soda or cup of coffee at McDonald's, he said.
Leaving schools with poor connectivity, by contrast, carries major consequences for both the tech skills of students, particularly those in poor and rural areas, and for the nation's long-term economic growth, Wheeler argued.
He cited statistics showing that 39 percent of schools in affluent communities meet a standard for reliable Internet speed—compared with 14 percent of schools in low-income and rural areas.
In today's classrooms, "basic connectivity is now adequate connectivity," Wheeler said. While the well-connected home is "commonplace," he said, the same level of connectivity in schools is not, he said.
(The standard Wheeler was referencing was schools having 100 megabits per second of connectivity per 1,000 students.)
The full, five-member FCC would still have to approve Wheeler's plan for it to take effect. A vote will be scheduled for Dec. 11, he said.
FCC officials described the additional 16 cents-per-month additional cost as a maximum that a household would pay, if schools' and libraries' demand for E-rate money reached the available limit, under the new plan.
Currently, the average U.S. household pays a total of about 99 cents per month, combined, to support a series of telecommunication services and programs, which include not only E-rate, but also services for low-income consumers and to support rural health care, the FCC said.
In touting his plan to reporters on Monday, Wheeler was joined by U.S. Sen. Edward Markey, a Massachusetts Democrat who has been a strong backer of the E-rate program.
The increased funding "will help to transform the relationship between digital technology and every child in the country," Markey said.
Asked how the public would respond to an increase in phone charges, the lawmaker predicted that consumers would be on board with supporting a program that has a clear, nationwide impact.
Americans understand that the E-rate benefits a broad swath of the country, and that all students need a "high-quality digital skill set," Markey said.
Despite the broad support for boosting E-rate funding within the education community, Wheeler's plan seems likely to provoke a hostile reaction from some quarters of Washington.
For instance, in July, when the FCC approved an initial wave of policy changes to the E-rate, those plans were blasted by the two Republicans on commission.
One of the two GOP commissioners, Ajit Pai, predicted at the time of that decision that the FCC, which has a Democratic majority, would end up making a political calculation and waiting until after the November midterms to approve expanding the E-rate program's overall funding cap.
The changes approved over the summer by the FCC expanded federal backing for Wi-Fi technologies through the E-rate and included steps meant to reduce bureaucracy and streamline funding to schools. The panel's vote to set in motion those policies was 3-2 and broke down along partisan lines, with Wheeler and the commission's two other Democrats, Jessica Rosenworcel and Mignon Clyburn, voting in favor.
Both Republicans, Pai and Michael O'Rielly, voted against the plan, saying it would do little to make the program more efficient.
In a statement released Monday, Pai sounded similar concerns about the new increase in the funding cap, which he said amounted to a "17.2 percent tax increase."
"Instead of imposing a greater burden on families struggling to make ends meet in this lackluster economy, the commission should pursue fiscally responsible reforms," the Republican FCC official said. "These reforms would cut the bureaucratic red tape and focus resources on the children and library patrons of poor and rural America, where the need is greatest."
O'Rielly voiced his own objections, branding Wheeler's plan as a "spending spree."
"Sadly, this action comes at a time when many families are still struggling and businesses are trying to regain their footing in the economy," O'Rielly said in a statement. Despite changes in the program's structure approved earlier this year, the Republican said he saw no evidence of an effort to "target funding where it is truly needed."
While the July policy drew strong backing from the education community, many organizations also said at the time that the FCC needed to go much further, and increase the overall funding cap to keep pace with demand from schools and libraries for technology. Several of those education organizations said they wanted funding to rise from $2.4 billion annually to $5 billion.
The new plan would not go that far. But Wheeler's promise to expand the program's overall funding drew a positive response from several education organizations.
The FCC plan "will go a long way to help level the digital playing field for our country's students and ensuring equity," said Lily Eskelsen Garcia, president of the 3 million member National Education Association, the nation's largest teachers' union, in a statement.
She noted that the E-rate's current funding cap has been in place for almost two decades. "We know how much the world—and technology in particular—has changed since."
Douglas Levin, the executive director of the State Educational Technology Directors Association, said his organization and its members have been concerned about the the vast disparities in what some schools pay telecommunications providers for services, and the overall struggles of rural communities to get reliable connectivity.
The new funding provided by the FCC, when combined with the earlier plan approved this past summer, should help on those fronts, he said.
"Where I'm focused is what that additional money's going to do and what it would be directed toward," Levin said in an interview. "My understanding is that, at least a portion of that, will close the rural broadband gap."
Wheeler's plan also drew the approval of a coalition of organizations representing schools and other interests, including the American Libraries Association; AASA, the School Superintendents Association; the National Catholic Educational Association, and the Council of the Great City Schools.
Access, growth, and equity within the E‐Rate program are not sustainable without significant additional funding to support the program's current and future goals," the organizations said.
The E-rate proposal comes as the FCC also is reviewing other changes, to open Internet rules, that some believe could have an impact on schools' use of online resources.
Telecommunications providers want to be able to recoup the costs of delivering heavy-bandwidth content to customers. But some Internet advocacy groups fear that will lead to an erosion of "net neutrality," or the assurance that content will flow to schools and other consumers in an equal and unrestricted way.
Here's an example of how small events can really add up and take a toll.  A very interesting study regarding equity in education.  Be sure to take a minute to read it.
-------------------------
By Jill Barshay
Students at extremely poor high schools in California on average lose roughly 25 more school days a year — almost 14 percent of the school year — than students at higher income schools do. Interruptions, substitute teachers and test prep account for a large portion of the lost instructional time, according to a UCLA study released Nov. 18, 2014.
"These findings push us to think again about inequality in the schools," said UCLA education professor John Rogers, a co-author of "It's About Time: Learning Time and Educational Opportunity in California High Schools," published by UCLA's Institute for Democracy, Education and Access. "You have a quarter of the kids [here] in schools with concentrated poverty, and you see how unequal learning time is for these students."
The inequities outlined in this report have little to do with school funding. In California, the state plays a large role in allocating school funds. That reduces the ability of wealthy towns to fund their schools more than low-income communities can.
Related: The number of high-poverty schools increases by about 60 percent
"Differences in learning time between high and low poverty schools might actually be much more pronounced in states where high poverty schools receive less funding than schools in more affluent communities," said Sanjiv Rao, a program officer at the Ford Foundation, which funded the UCLA study. (The Ford Foundation is among the various funders of The Hechinger Report.)
Rogers and his co-author, Nicole Mirra, surveyed almost 800 teachers about instructional time at nearly 200 high schools throughout California, representing all the regions and demographics of the 1,300 public high schools in the state. California's two million high schoolers account for about one in eight public high school students in the nation.
The authors broke down the schools into three income categories, based on the percentage of students who qualify for free and reduced price lunch. In the high poverty category, where 75 percent or more of the students qualify for the lunch program, the authors found that, on average, 30 more minutes of classroom time is lost per day due to interruptions, delays and disrupted routines than is lost at the wealthiest schools, where 25 percent or less of the students qualify for the lunch program. Since a school day includes six hours of instructional time, losing a half-hour per day adds up to 15 days over a 180-day school year.
A common disruption, for example, was a phone call from the main office during a lesson. Teachers reported that simple routines, such as settling the class down or distributing materials, take longer at high poverty schools. It may take only a minute, but the minutes add up. In a high poverty school, about 18 minutes per period are lost this way, compared with 13 minutes in a low poverty school — a five minute difference per class period.
The authors also found that incorporating new students, an indicator of housing instability in the community, was a chronic interrupter. "It's factors outside of the school being brought into the school," said Rogers.
An additional 10 schools days are lost at high poverty schools because of teacher absences, emergency lockdowns and preparation for standardized tests, the authors calculated. They found that low-income schools are disproportionately affected not only by teacher absences but also by low-quality substitute teachers. Rogers suggests that state policy makers consider creating a pool of high-quality substitute teachers to deploy to low-income high schools.
All schools are affected by standardized tests, but the authors found that teachers at low-income schools reported that even more instructional time was lost to test prep than at high income schools. "It's a major drain on learning time at high poverty schools," said Rogers.
Rogers cautioned that not every student at every high poverty school loses 30 minutes of instructional time a day and an additional 10 school days a year. It's an average, calculated for all poor schools in California. Some students and schools suffer more lost learning time, some less.
This story was produced by The Hechinger Report, a nonprofit, independent news website focused on inequality and innovation in education.
I'm sure you all are watching the Ebola nightmare as it continues to unfold in both Texas and New York.  While we all watch and worry, taking a proactive approach to the very real possibility that Ebola will end up in California will serve our respective schools well.
What can you do now?  
First, get educated.  Take a look at the resources that are being provided to New York and Texas schools and start developing a plan for your own schools.  You don't want to wait until there is a problem to start talking about a plan of action.
Check out the New York Department of Health's
web page
 on Ebola.  They provide some excellent resources that may help get you started.
--------------------
Schools are responding to fears of an Ebola outbreak by drafting first-of-a-kind policies that include isolating students, querying parents about travel and requiring documents showing a clean bill of health for new enrollees from West Africa.
Schools typically have protocols for communicable diseases, but educators are tweaking existing practices or adopting new ones in the face of a disease not seen in America before. The planning is occurring well beyond Texas—where a Liberian patient was diagnosed with the virus and two health-care workers became infected—in states such as Louisiana, Maryland and Georgia.
Precautions include rules allowing superintendents to close schools, Ebola risk assessments for all children registering for school, and measures to ensure quarantined students are provided homework and instruction. The Centers for Disease Control and Prevention and the Department of Education are also expected to issue more-detailed guidelines on how schools should respond to Ebola.
"It's important schools are communicating what they would do well in advance," said Tom Gentzel, executive director of the National School Boards Association. "It provides comfort."
Some public health experts say elements of the policies are excessive, and could fuel already heightened fears about Ebola's spread. The virus is transmitted through bodily fluids.
"I can understand wanting to be prepared," said Arthur Reingold, a professor in the public health school at the University of California, Berkeley. "But most of these school districts will never encounter a student with contact with the three countries [in Africa which have seen an Ebola outbreak]. It's a legitimate concern but an overreaction."
The DeKalb County School District in Georgia on Oct. 15 notified principals and administrators that no new students from Liberia, Sierra Leone or Guinea—as well as affected areas in the U.S.—would be enrolled or allowed to attend classes without medical documentation and approval by the superintendent. These students must present a passport that shows their date of entry into the U.S. and documents proving they received an examination from Emory Wellness Travel Clinic in Atlanta.
In Montgomery County Public Schools in Maryland, parents will be asked about recent travel to outbreak-affected countries if their child has a fever and symptoms such as nausea and vomiting. The child may be isolated in a school's health room or another predetermined area.
The New York Department of Health on Oct. 14 sent out guidance to public schools, private schools and child-care centers. It asks students who have recently traveled to an affected area and develop a fever or other symptoms to be seen by a school nurse, who will call 911.
"I'm glad schools are thinking about it, but I don't think they need to think about it this much," said Vanessa Goldberg-Drossman, whose 5-year-old son attends a public charter school in New York City.
The Louisiana Board of Elementary and Secondary Education last week adopted emergency rules allowing superintendents to close schools in the case of a public health emergency such as Ebola.
The sudden attention being paid by schools to Ebola seems misplaced, said Charles Calisher, a professor emeritus at Colorado State University and author of "Lifting the Impenetrable Veil: From Yellow Fever to Ebola Hemorrhagic Fever and SARS."
"To single out Ebola seems ridiculous," he said. "I can think of lots of things American should worry about, but not Ebola."
New infectious-disease guidelines released Wednesday by the Texas Association of School Boards aim to strike a balance between caution and calm. They call for canceling sports and field trips in the face of legitimate contagion risk. But they warn against generally blocking attendance for students who aren't showing illness symptoms.
"There is a sense of wanting to take every precaution but not flaming of unnecessary alarm," said Joy Baskin, director of legal services at the association, a nonprofit that represents the state's school districts.
In Connecticut, concerns about Ebola bubbled up last week after a Yale University student who had returned from Liberia went to Yale-New Haven Hospital with Ebola-like symptoms. The student tested negative.
Parents of children registering in the New Haven Public School System in Connecticut will be asked if anyone in the family or household has traveled or resided in an Ebola-affected country within the last 21 days, said Paul Kowalski, acting director of the New Haven Health Department.
"I'm more concerned about people getting their flu shot, but it's in the public eye, so we have to get information out," he said.
/